"

Jont's music is like none other I have ever experienced .... his lyrics speak to my heart and soul on a deeply personal level yet simultaneously capture the essence of the universality of our collective heart... and love. Whether at a Gentle Warrior Sacred Song Ceremony or blasting from a car stereo while driving down the highway, Jont's music leaves me with a delicious ache and knowledge in my soul that we are indeed, all one."
— Melanie
Community Connections
Music. Community. Connection.
Powerful synergistic elements for healing and transformation.
This part of the site is an evolving space co-created by a community of people attracted by a love of Jont's music. We envision it as a "sacred" space for sharing various creative expressions of our collective stories of loving, living and healing...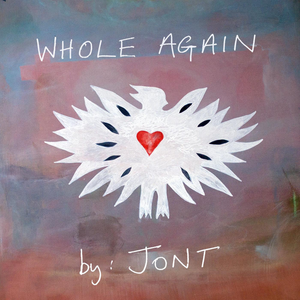 ---
The Invitation & Intention
...we come here to touch-in when we need a reminder, a heart-boost...
...when we need a little love, to know we belong and are not alone in this wonderful, crazy life....
...it's a place to meet old travellers, gentle warriors and open-hearted lovers through the music...
... a space to share, learn, get curious, celebrate and inspire each other...
...a place to express and celebrate the full spectrum of who we are together (light and shadow) so we can offer ourselves back out to the world in all the ways our hearts call us to... 
---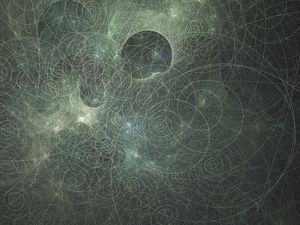 "...well we're all the same when the lights go out, all wanna cry, all wanna shout, all want somebody to catch our eye, hold us tight 'til the day we die..."
love notes about the music
Perhaps a good place to begin is with sharing a few experiences with Jont's music and message, as it is one of the unifying energies for this community. Enjoy exploring and feel free to contribute. 
"I first heard Jont in a small café in Halifax.  I'd recently been cast-adrift in Halifax after living 10 years in a cabin in rural Nova Scotia.  Wandering sad and alone I went in for a coffee and a bowl of nourishing soup. Jont took his seat on a makeshift stage to play for us on a rainy Halifax afternoon. Everything from that moment on was somehow imbued with magic and warmth. The soup warmed my tummy, but Jont warmed my soul.  
I've been a musical follower ever since. Though I've now moved to the other coast I still keep a tether to Jont and ALL of his infinite possibilities.  It's absolute truth when he sings we're all the same when the lights go out. You'll never forget, the song you love. I look forward to GENTLE WARRIOR, for Jont is indeed that." - Lizzie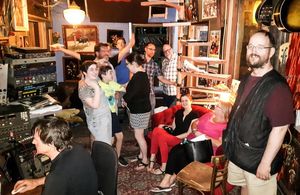 "Hello Jont. The whole family is loving Hello Halifax. Admittedly Nate, my ten year old, says that some of the songs are sad. Your messages about song, community and love really hit home. So we decided to send it back to you. After a night of practice and a session in the studio we came up with this version of Teardrops and Pennies.  
Andrew, Alain and I opened, with everything we could muster followed by the group. Gale my eldest child, and Lindy my wife, took on the second version. The final version was lead by Trevor, Greg, Josh and Nate. It was lots of fun.  
David's mixing helped the sound but whatever the music notes we gave it all our heart. Dave's studio has an awesome laid back vibe just as Dave does. He was as gentle and encouraging as he is when he coaches Nate's hockey team. 
Thank you Jont. You reminded me how good it feels to sing and inspired me to take lessons again - obviously needed." - Johnathan
Recorded and offered with love from the VanAmburg Family, Ottawa, CANADA (Littlebullhorn Studios), 2018
Hearing Jont's music for the first time was like remembering my way home to the place of deep knowing that is within all of us. 
His music opens you up to receiving/remembering/accessing your deep inner wisdom, to recognizing that we are ALL connected through that wisdom, that light, and all we need to do is open to it.  
My favourite part of Jont's Gentle Warrior ceremonies is that everyone sings and opens together, and by the end we all KNOW that we're family…even if we felt like 'strangers' in the beginning.   
I've gained many lasting friendships through Jont's music - and I'm forever grateful for this wonderful gift from this BEAUTIFUL soul." - Sherise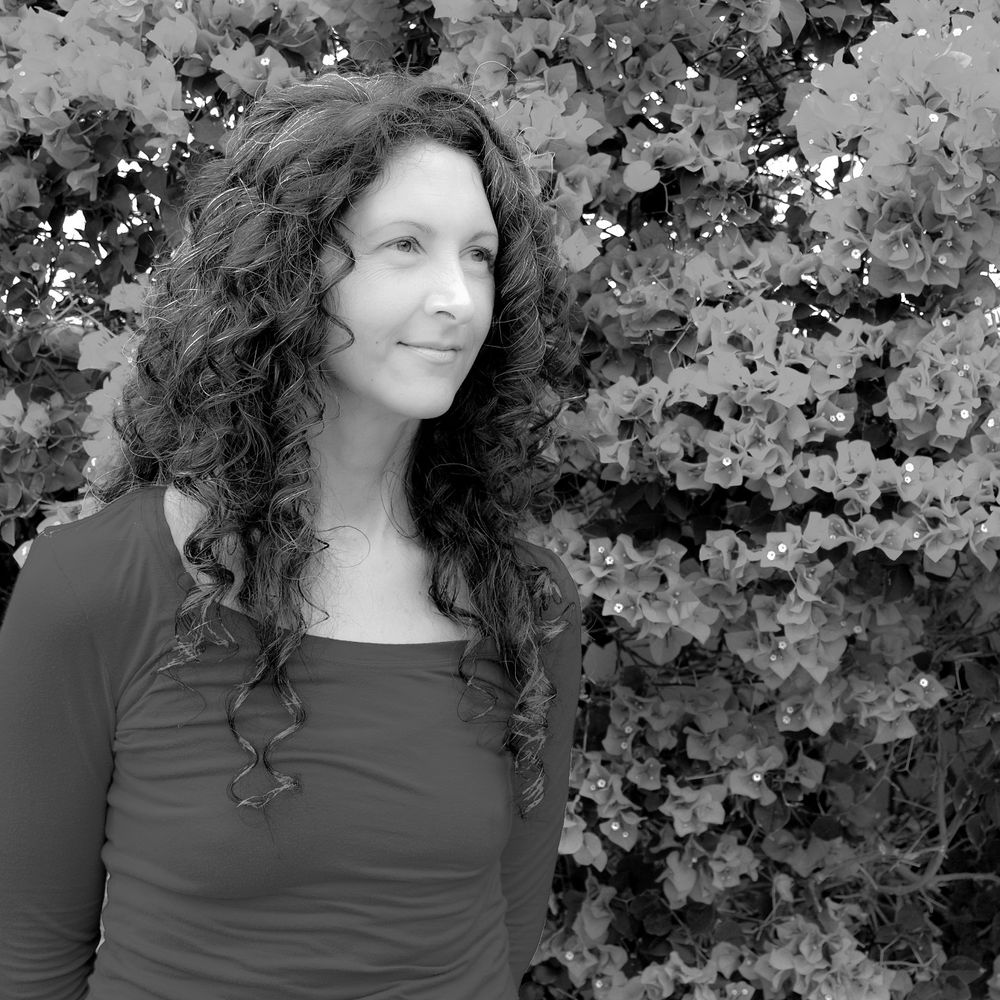 Michelle
Community Connector
I am honoured and delighted to serve as a "Connector" with Jont. Like you, I am drawn to this incredible artist, songwriter and human being and the musical medicine expressed through him.
It is my service to "host the whole" and connect this exquisite, healing music with people around the world through the many avenues available.
There is a growing a team around the globe who are also called to support Jont and his music - reach out to us if you are one of them.  We will be reaching out to you... 
I trust that with our collective intention, we can magnify and raise the vibrations of love and peace for all, through this music. 

SUPPORT THE MUSIC - DONATE
The creation of music is not complete until it is listened to - passed through the heart of the artist through the hearts of listeners. Thank you for taking the time to listen.  
If you simply want to to offer your gratitude for how this music has touched, soothed or stirred your heart, you can purchase music or offer a donation right here. 
Thank you for your inspiration, enthusiasm and support.
DONATE via PAYPAL by clicking the yellow button below.
OR
DONATE through the website (credit card) by clicking the "DONATE" button below.
"It's challenging to put into words how Jont's music has enriched my existence. To say it makes me feel good is an understatement. To say it touches me doesn't adequately convey the 'wholeness' I experience whenever I listen to the many tracks I've downloaded. Music is an integral part of my life. Jont's music is among the music I turn to frequently for Healing, inspiration and connecting with the highest parts of me."
— Wanda
Thank you, James McDonald (ECVP, Halifax) for the beautiful photographic essences...