"

As a live performer Jont gives all of himself. His joy and love of singing emanate from the stage. He has a powerful presence, a gentle warrior, a fire cracker and a healer all rolled into one."
— Sharon
"Feeling the earth beneath my feet, feeling the wind on my face and sun on the trees, not a moment to lose, not a moment today when I won't be in the right now..."
Join Jont for ONLINE and LIVE gatherings of music in 2023.
TOURS & EVENTS
Join me for the first Zoom LOVEstream from my new home in Cape Breton. The fire will be lit. The cats will be purring. I look forward to seeing your beautiful faces. Starts at 5 PM Halifax, 9 PM London UK, and 1 PM LA. Tickets $20 or nearest offer! (I.e., offer what you can manage). The Zoom link is in your ticket and it will also be sent to you via email. Tickets are non-refundable.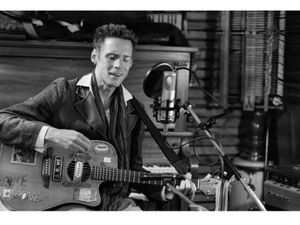 "Many artists can entertain with their music, but you've taken your art beyond entertainment, into a world of reflection and wonderment, on things that have been, and are yet to be. Thank you so much for sharing your gifts. "
— Ben & Kelly