"

Jont's songs are naturally cinematic, taking you on the journey of his own stories…and indeed evoking the imagination and the birth of new stories."
— Rosalind
Official Music Videos
I have been fortunate to work with exceptional Directors and film/video creators over the years.  Thank you Dave Depares, Simon Ratigan, Frederick Kelly, Matteo Serafini, Katy Hopkins, Benjamin Weiss,Valerio Argenio, Edoardo Ballato, Beatrice Cocchia, Oriana Iaciancio, Carolina Mammini, Lorenzo Margiotta, Jeep Jones and Matthew Ingraham for your creative brilliance and friendship.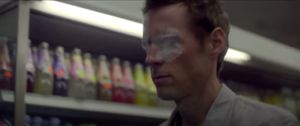 Featured Video
Superstar, from the album "An Old Innocence" released June 30, 2017. 
The video was directed by Simon Ratigan. An earlier version released January 2016 won the UK Video Of The Day award, voted for by film industry experts and fans, and gained thousands of views. The final, official cut of the video was completed in the fall of 2016, released February 2017.