"

...gatherings of song and ceremony where the music serves as a unifying energy for connection, celebration and healing...."
Gentle Warrior Sacred Song Ceremonies
I've been singing songs to people for more than 20 years and recently started singing in a much more powerful way. This way of allowing songs, and their inherent healing energy, to move through me has become known as Gentle Warrior.  It has inspired an album and a unique song ceremony experience.  
This short, uplifting video offers an essence of what Gentle Warrior Ceremonies are about.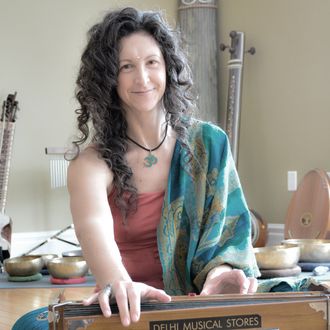 About the Ceremonies
Gentle Warrior Sacred Song Ceremonies are magical, intimate and uplifting listening experiences that blend Jont's soul-stirring acoustic songs with stories and reflections.  Sometimes they include friends and collaborators like John and I, who offer music, devotional mantras or other forms of healing sound.
---
The music serves as a unifying energy for connection, and for exploring the healing of our collective and ancestral karma together.
---
It has also become a tradition to share cacao together (i.e., a raw ceremonial chocolate elixir) to prepare our hearts to receive and integrate the healing energies offered.  
The song ceremony often unfolds as two or three sets of music, each drawing those gathered more deeply into the beauty and mystery of the heart- it's strength and vulnerability. Each experience is unique but with a common atmosphere that inspires connection, joy, catharsis, spontaneity, openness and presence.
The group that gathers (be it in a yoga studio, community space or home) helps co-create the unique flavour of each ceremony. It is the true desire to be there and fully present, that helps create the profoundly transformative and intimate musical experience. 
Enjoy this unreleased acapella song meditation that is often shared during Gentle Warrior ceremonies... 
"Thank you so much Jont and all the Gentle Warriors, for an amazing evening at a ceremony filled with raw honesty, healing, connection, forgiveness, joy, peace, hope and love, oh so much love! "
— Susan
Calling of the Medicine
Each ceremony begins with calling in the various medicines. When calling in the medicines of the ancestors and generations, we acknowledge that we sit in the unceded territories of various Nations. We recognize the traumas experienced by our Brothers and Sisters as a result of the residential schools and offer energy into the field of healing and reconciliation. 
We call these "ceremonies" because they are more like meditative "listening experiences" than concerts.  The songs and silence invite us to journey deeply into ourselves - where we are supported in welcoming the full spectrum of our feelings, our light and shadow - and into our connections with life and each other. This is part of what makes the ceremonies so magical, intimate, and bursting with healing and celebration...and why people love them!
Intentional music and sound have been used for celebration, connection and healing around the globe, for generations. Our bodies are perfectly designed to receive sound. Sound and vibration naturally work to re-harmonize and restore us and it is why we feel so good after being part of these gatherings of musical medicine! And there is nothing we need to do but listen, move or dance, close our eyes and enjoy dissolving into the sound together.
This short video (~7 min) offers a sample of songs and mantras shared as part of the Gentle Warrior Sacred Song Ceremony experience with Jont, Michelle & John.
How it began
One morning, a voice told me that I had a new name. Gentle Warrior. I know, it sounds strange, but it's true. I didn't know where this name came from. I knew nothing other than it felt right and that I believed the voice.  
Later that morning as everyone else awoke I played songs to them, certain songs from over the years that had a similar feel and message. The voice that came out was less like what I thought of as "my voice", yet more like my true essence than it had ever been.  
A few days later as a prayer of gratitude I went into the studio and recorded the songs you can hear on the album. In a few hours on my own in the studio "Gentle Warrior" was born.  
Two nights before the recording session, I had performed these songs at a very intimate house concert. In the front row, cross-legged and beaming in front of me were two wonderful, bright shining souls - Michelle and John Coleman. They have been helping me hold the space for Gentle Warrior since that time. 
"What an incredible evening! Still soaring through the vibes of love. Thank you everyone for sharing your hearts." - Mary
Gentle Warrior Sacred Song Ceremonies have always held an intention to "go deeper". One of the ways this is emerging is in the intentional holding and cherishing of silence together after the songs. The need for applause dissolves when there is no longer a "performer" and an "audience". We simply exist in sacred space together, alive as part of the flow of life.  Whatever is needed rises out of the silence and space we share. There is great freedom in offering and receiving music in this way. 
This way of being in ceremony together is one of its most transformative aspects, part of its potent medicine:  resting in the silence that exists beneath everything, between notes, between songs and chants, and between each other. This is where it all dissolves, and perhaps where we get to touch-in to that great and infinite Source of Love. 
ESSENCES OF GENTLE WARRIOR
"Last night was the sweetest kind of sweet, I loved, loved, loved it! Thank you for my happiness!" - Sheila
"…a rare musical journey that fearlessly celebrates the spectrum of our human and divine lives – the light and shadow.  Wherever you are on this trip of life, this will strike a chord in your heart and soul…" - Michelle
Host a Gentle Warrior Song Ceremony 
Our mission is to throw ourselves in to creating these beautiful, healing song ceremonies with friends we haven't met yet around the world, and together raise the vibration of love, peace and harmony for all beings in all dimensions. 
Get in touch with Michelle (e-mail) and we can let you know what is involved and how you can host a ceremony (live stream or in-person) in your community. 
Albums That Inspired & Capture The Gentle Warrior Experience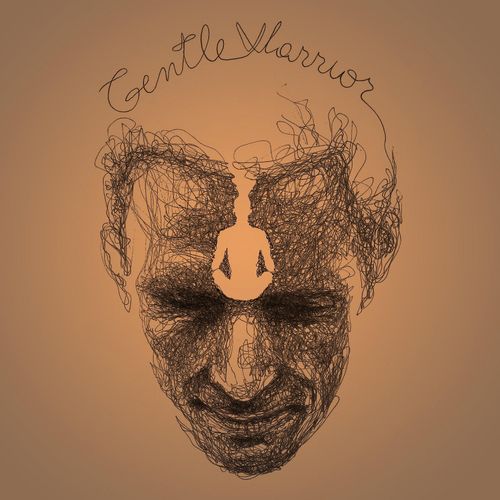 Gentle Warrior - The Album
"Play this album when you want to go deeper. On your own, or in a sacred space with others who want to go there too. When you want to feel. When you can close your eyes. When you are able to receive. There is a sustained stillness and delicacy in the recordings that otherwise will likely all but pass you by." -Jont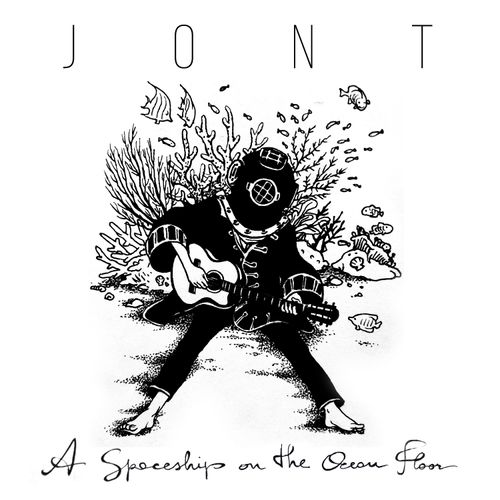 A Spaceship On The Ocean Floor
Live Album
This album captures the essence of the Gentle Warrior Song Ceremony experience. It was recorded live at Lahara Yoga in Wolfville NS. Get comfy, turn up the volume or put on a headset and dissolve into the music.
"Just shared a JONT Sacred Song Ceremony experience and my heart is FULL. An incredible evening filled with musical vibrations of love and healing. If you haven't yet heard Jont's lyrically spiritual music, suggest you give him a listen!"
— Melanie