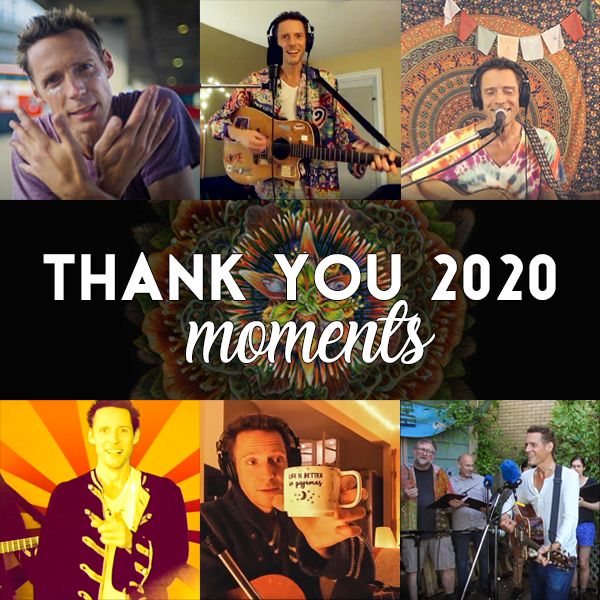 …
 
So many words have been said about this year. So much has already been reflected upon. I think perhaps all a lot of us need right now is a bit of cheering up. Hopefully this uplifting and fun "Thank You 2020" video will do that.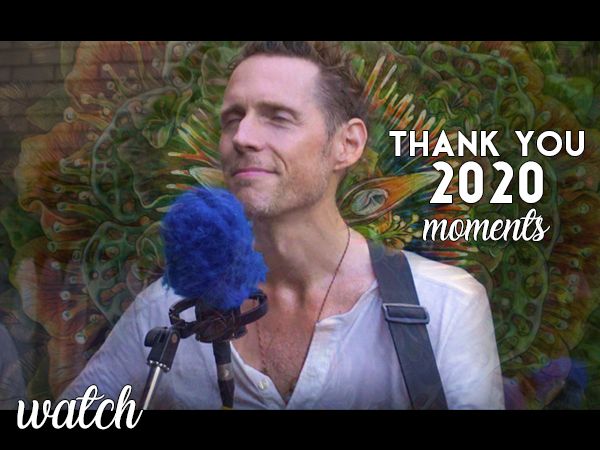 It cheered me up a lot. What an amazing thing it has been in my life to meet Michelle and John Coleman. For the last 3 years they have been solid as a rock, supporting me and assisting me and in many cases doing the really hard graft and work behind getting my music out there and keeping my website and communications portals open and working. Then in addition to this I get this video from them in my inbox yesterday! They had put together this really thoughtful compilation of some of their fave moments from this year's gigs and live-streams and videos…..
Thank you John and Michelle! I would not be able to be such a goof-ball and sing as openly and freely as I do without the confidence your support has and continues to give me.
And to all of you reading this, and the ones who didn't open this one….It has been a pleasure to share these moments of connection with you this year and we shall continue the sharing and these melodic expressions of gratitude and joy in 2021. In fact first up, look out for the two final videos from the Thank You For The Medicine album…. for Birdwatching and Step Into The Fear…. coming in January and February.
With love
Jont
...