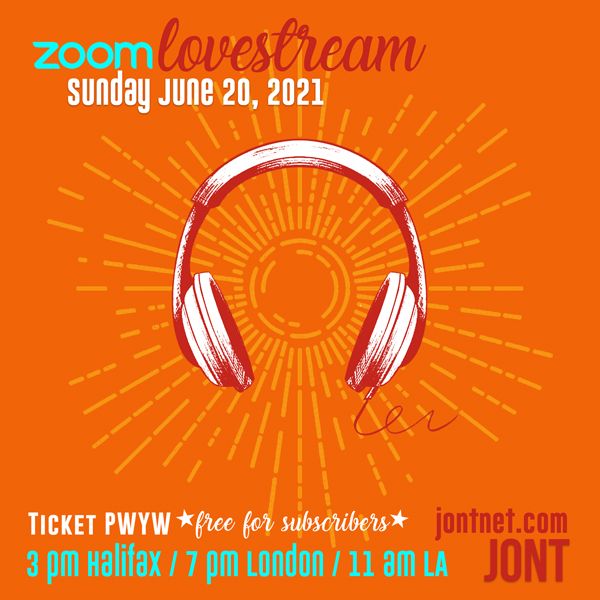 ...
It's summer!
Because I love singing these songs and it's a lot of fun to hang out with you all, I will be playing a second Zoom LOVEstream this coming Sunday June 20th at a time that can hopefully be good for a few different timezones (3 pm Halifax, 7 pm UK, 8 pm Austria, 11 am San Diego)....I want there to be nothing holding you back if you want to be there, so it is pay what you wish (starting at free), just grab your ticket... looking forward to it already!
(NOTE: When you grab a ticket you also get a copy of the recording.)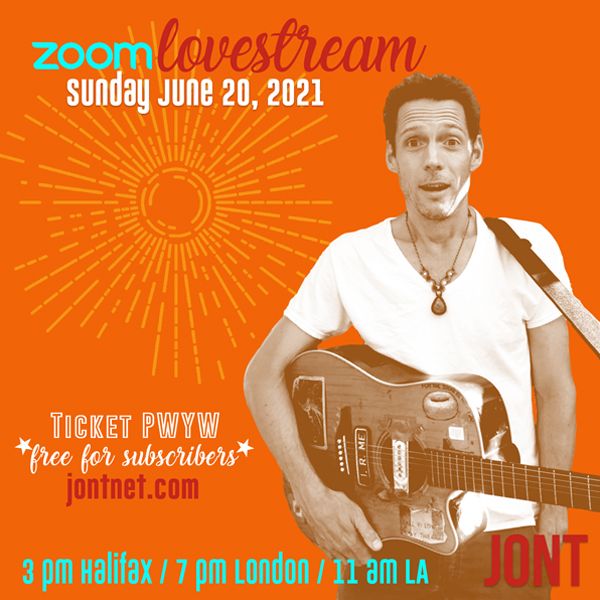 PWYW Ticket Link HERE!
 
Subscribers – always free (check your email for the zoom link).

Oh and if you missed the last gig on June 6th, here's a clip to give you an idea of what they are like: It's About Love!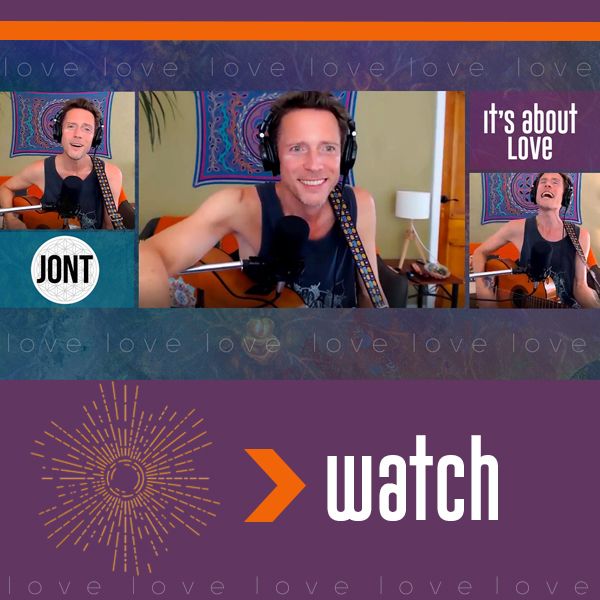 WATCH It's About Love

...
We are excited to release the full length (1.5 hr), HD concert movie of the "Thank You For the Medicine Album Launch", Friday June 25, 2021 - the one year anniversary after it was recorded. Here's a little teaser! (Note: Subscribers can watch now on the Watch it First page!)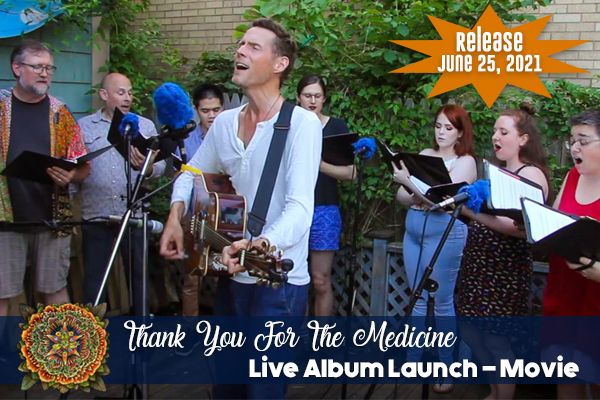 WATCH the teaser clip!
...
 
I woke up this morning at 4.29am and wrote a poem. Which was kind of good timing as we were sending this out today, nothing better than fresh warm bread straight out the oven!! Here it is! I love you and I will see you on Sunday.
X Jont
~~~
Awake With The Birds
I wake up this morning at 4.29am.
I can hear the last drops of rain dripping from the branches to the roof,
from the eaves of the roof onto the drain, from the drain on to the stones of the drive in a random but continuous pitter-patter, threaded through by a similar, irregular but continuous pattern of birdsong.
Different birds,
different songs blended
with these different drops
that gradually become less and less
as the rain has turned to fog
and is now hanging in the sky
in drops light enough
that they simply
float in the air.
(When rain is small and light enough it floats in the air. It hangs around suburban neighbourhoods suffused in one-dimensional orange light pumped out of the tap the government provides.)
I awake with tightness in my neck and shoulders, a dream of a party my friends will be at that I am not going to in my mind.
Awake, early.
In sync with the birds again.
So rare these moments of wakefulness, where it feels worthwhile to write something down.
Where writing something down is not a forced act or something I feel I should do.
Sitting here with the trilling of the birds as the drops of rain gradually die out
and in the edges of my vision the light quickly and perceptibly increases, describing what is happening in words feels like the perfect response to the situation:
Everything is empty.
Even I am barely here.
No-one is with me.
The road of people, my neighbours, is asleep or near enough.
The big questions that keep me company implicitly every day, and the small ones, all the questions -
they aren't here, they are asleep too.
It has been so long
since I have been here
at this moment
alone and clear
that I almost feel like it hasn't been like this for a long time, 
but of course
it is like this every dawn
give or take the sound of raindrops.
Every day as the sun nears the horizon enough to bring us light,
the birds awake before us and start to sing.
There is light - and the birds, shamelessly start to sing.
They have no thought that they might wake us.
We do not chase them out of town, stone them, set up committees to work out how to end this pestilence that interrupts our sleep.
We are the ones who deep down are ashamed.
Our improvements to society have changed our relationship to the birds, to the rain, to the sun that rises.
And our resulting exhaustion knocks us out of synch with the simple balance of rise and fall that dawn and dusk provide.
The simple celebration of song happens all around us every morning. Apart from the odd day here or there when by some grace we are returned to our true nature and we sit up in bed staring at the wonderment of this panoply of sounds made by a variety of shapes of beak, we miss this most refreshing of reminders as to what life is really about.
If more of us were awake with the birds and each day woken by the light,
we would in turn feel more awake and with the birds, and -
more woken by the light.
And we would feel less left out of the party
that the birds have every day.
We would feel less like there was a hole to fill
that we have no way of filling.
And we would seek to build less and conquer less,
and celebrate and give thanks more.
There would be a natural happiness that would spring
from simply being with things as they were.
We are so sad not to be a part of anything anymore.
We cling to each other
and to what we have been sold as happiness.
And actual happiness is so much simpler,
uses so much less energy.
It is simply coming in to sync
with that which has always been there. 
It waits for us patiently to return.
...
LET'S STAY CONNECTED