I'm really excited and happy to be back on the road again with a guitar on my back.  
I am in my joy, troubadouring again, meeting fellow humans and sharing connection, creating magical spontaneous experiences together, often shaped around a ceremony or a gig that we decide to put on at short notice in the homes or workplaces of these new brothers and sisters I meet....there is an infectious sense of rightness, joy and flow to these meetings, shared knowings, unspoken yet clear agreements and they feel like important acts of love and more perfect than vinyl, download, video or even concert hall as the medium where these joyfully sad, truthfully joyful heart medicine anthems that are my one long song gift this lifetime can truly live their life. 
Join me on the journey simply by feeling into what I post here and sending me your comments and feedback. Sign up below (or HERE ) to receive the monthly newsletter which always has some goodies in it and we will let you know where I'll be in the coming months in 2023.  
We welcome and invite you to become part of the Subscriber Community (HERE) as we share the best and newest content each month with an amazing group of supporters from around the globe. Subscribe for as little as $5/month and stream the full album catalog, enjoy recordings and extra special moments on the latest Troubadour tour, access new and unreleased music & video and special Zoom LOVEstreams. 
THE TROUBADOUR JOURNEY: KOH PHANGAN
It was amazing to settle in to the energy of the island (the island is placed on a bed of rose quartz, how crazy is that? you seriously feel it but it takes a couple of weeks to adjust), meet people, dive into writing and feel a deep peace...Check out some of the adventures below. 
Become a monthly Subscriber Supporter and watch all of the joy and antics posted on the dedicated page (HERE) - including other troubadour destinations (Ibiza, London, Lisbon, San Diego and LA), full length gigs, Gentle Warrior Ceremonies, new songs and songs in process...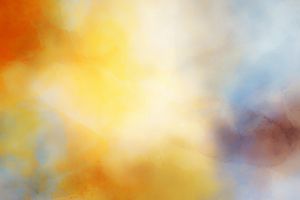 NEW SONG: The Next Ramana Maharshi