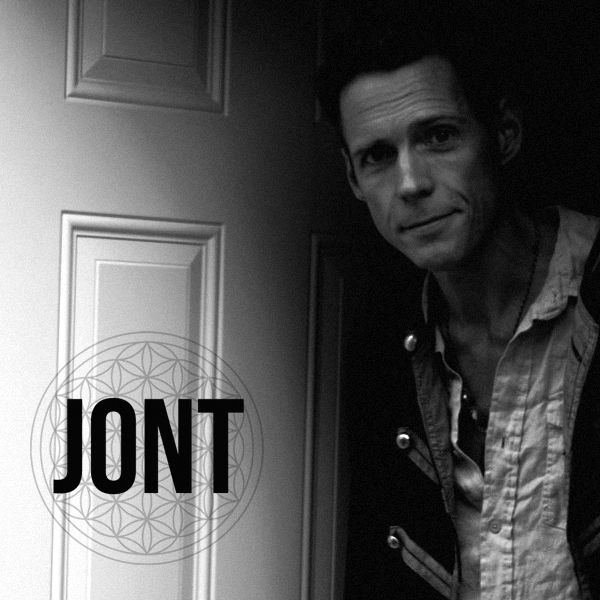 Hey folks
Are you enjoying your winter? 
For some of you (especially if you're Canadian!) it might only just be getting going....if you're in Europe then you might be having one of those abnormally spring-like days. 
Well, all I'd say is if you've got a bit of your winter left.....use it!
Go deep, it's gonna be gone soon. 
All those darker places you might go to in the darker months, you won't have access to them in the brighter days of summer. Maybe there are some things there that would be worth looking at.
...
Winter makes me write poems. Here's one I wrote last week:

 
One Day Soon
I'd like to live in the country
 
with a dog and a woman
 
and not do any of the things I am doing
 
get away completely
there'd be a waterfall nearby we would
 
walk to in the day, sometimes when it was nice
 
but there'd be nothing much to do
 
just me and you and all the countryside and us
 
all the things to do would be done we'd have
 
got them done before we came so there'd be
 
no reason to go in town again
I'd wake up
 
and just be with the trees
 
and the animals yeah let's see how long 
 
that would last you say
yeah one day and it feels like it should be soon
 
I'd like to live in the country with just a
 
woman and a dog and the trees, by a waterfall
 
and our phones would all be off
we'd have put them in a drawer, the one
 
with the ball of rubber bands and the 
 
postcard from Japan
and the fire there would roar
 
every night we'd burn it to keep us warm
 
and you'd fall asleep reading your book and 
 
I'd carry you to bed and everything would fade
 
until the sun came back again
...
Yeah. sounds nice huh? 
If you want to read another, then join up for your free one month trial as a subscriber. 
This month subscribers will be getting both a bit of poetry and also a sneak peak of an upcoming awesome video for one of the brand new tracks. 
I should say while I've got you here - if you are in to my stuff and you haven't signed up for a month's free trial of the subscription.....then, it takes a second, you don't have to give your credit card details, and it's AWESOME. You'll see. But only if you sign up! Can't make it more clear than that.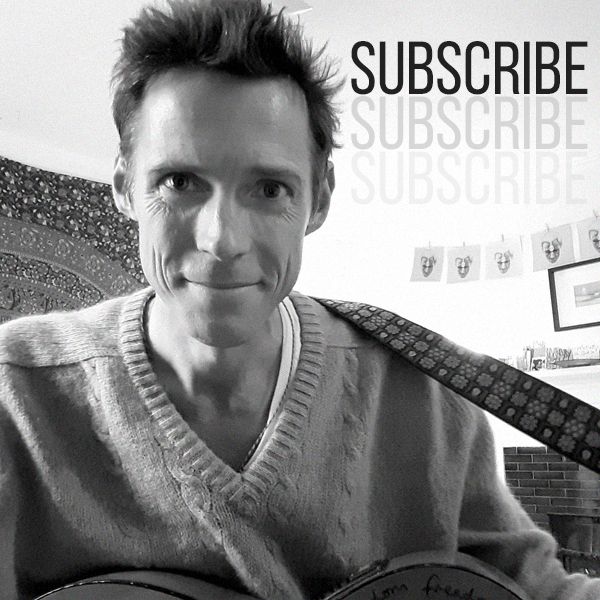 …
I THINK IT COULD BE POSSIBLE
I've been busy - I am preparing the best recordings I have ever made in my life. For you. For me. For whoever ends up hearing them.
I think they will form the basis of a really exciting live show. They kind of a hybrid of electronic dance tracks with warm, explicit humanity in the form of a string quartet and a choir. 
I am going to start releasing them in the form of singles from Earth Day (April 22nd) onwards, when we will release the first track, an uplifting, truth-telling anthem about seeing the other person as you and addressing inequality RIGHT NOW.... It's called I Think It Could Be Possible.
Thanks to my amazing godchildren we have an wonderful video on its way for that - loads of different people all over the world are doing their own version of the song and sending me very simple phone camera recordings of it and I am going to compile them all together to be part of the official video....
...if you want to see my amazing godchildren do their utterly captivating and heart-swelling version of the song (infinitely better than I could ever hope to do....you'll see... it's adorable) or to read more about the project and possibly even send in your own version, then click to watch and read the details...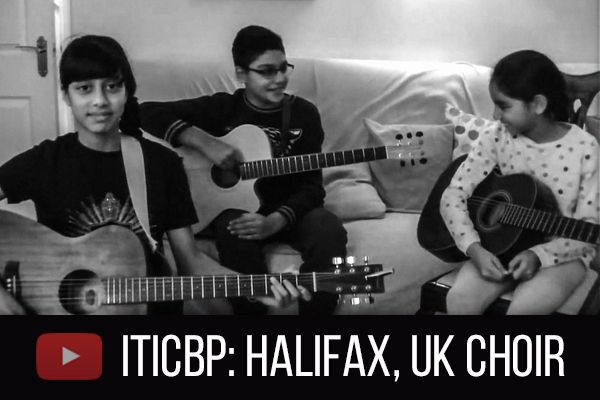 ...
GENTLE WARRIOR EUROPE TOUR
In the build up to that I will be coming to Europe in February (primarily to spend a few days with my mum) but thought I would fit in a few Gentle Warrior dates...
...so if you are in or near Austria or Slovenia or Ibiza, then - get in touch or look on the SHOWS page on the website or the FB page. I would love you to come and join us for these ceremonies.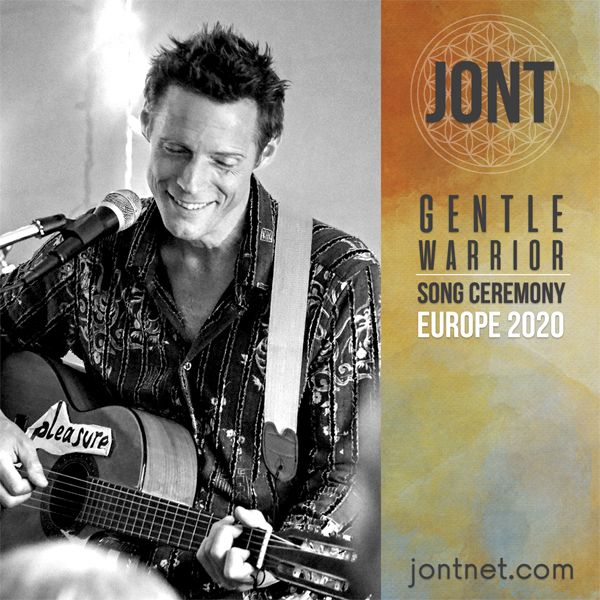 That's all folks....
Connect with your inner hermit (is that a tautology?) - soon the ice will have gone (well, soonish) and we will all be swimming in avocado toast & sun cream & smiles and your chance to address the fundamental crisis at the center of your being will have drifted off to merge with a far away cloud.... do it now! (and remember the key to it ALL is the one month subscription trial <grin>). 
With much love....and gratitude that you are there on the end of this and that we are connected. 
Jont
LET'S STAY CONNECTED
GENTLE WARRIOR SACRED SONG CEREMONY FACEBOOK GROUP (Join)