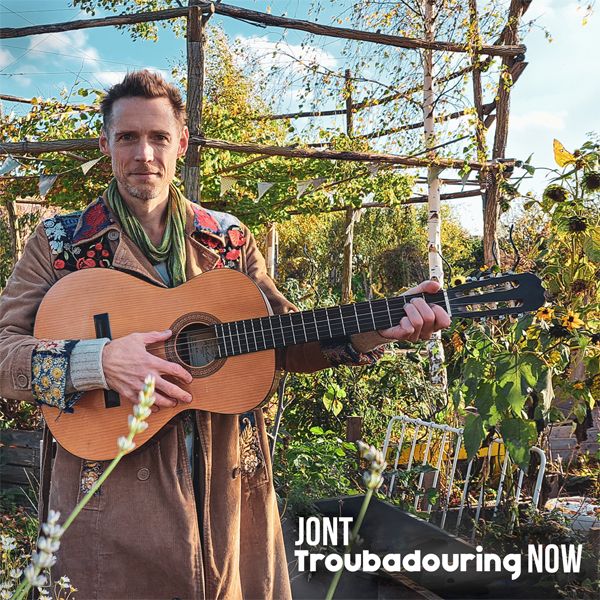 …
I'm really excited and happy to be back on the road again with a guitar on my back.  

I am in my joy, troubadouring again, meeting fellow humans and sharing connection, creating magical spontaneous experiences together, often shaped around a ceremony or a gig that we decide to put on at short notice in the homes or workplaces of these new brothers and sisters I meet....there is an infectious sense of rightness, joy and flow to these meetings, shared knowings, unspoken yet clear agreements and they feel like important acts of love and more perfect than vinyl, download, video or even concert hall as the medium where these joyfully sad, truthfully joyful heart medicine anthems that are my one long song gift this lifetime can truly live their life. 
...
TROUBADOUR MOMENTS
I am so happy to have you join me in any way on this journey. The best thing would be if you turned up where I am! If that's not possible then troubadour along with me meeting the people and seeing the places I visit via the dedicated pages described below.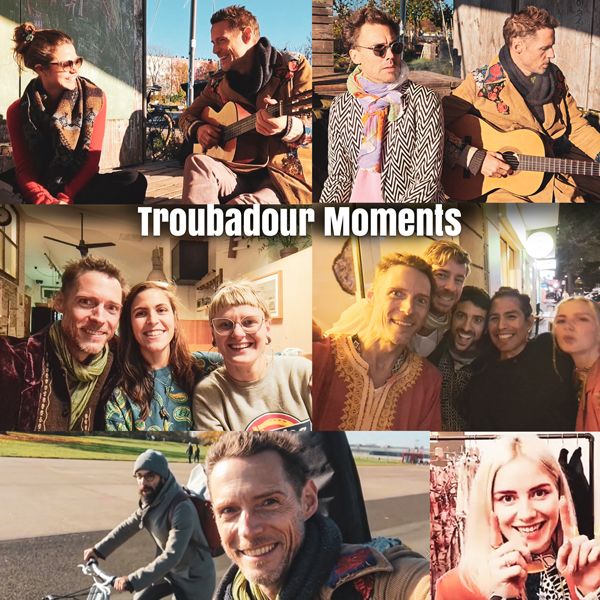 ---
**Check out the new public "Troubadouring Now!" page - a collection of magical moments, photos, videos and audio captured along the way.**
---
We have also created a dedicated page for our Subscriber Community: "Troubadour Tour". Log in and access the full length gigs and ceremonies, special audio and video features, interviews and some new songs as they come through. It's a great time to Subscribe as we continue to add all of the best content from this year and years past. For those new to the mailing list (…welcome!...), there is a 1-month free trial option that does not require a credit card or annoying 'auto-sign-up'. Details about it are HERE. 
Of course we always love receiving your comments and feedback (jont@jontnet.com) so feel free to send a hello, share a memory if you've been to a gig or be in contact if you'd love to help set something up in Koh Phangan where I'm settled until March 2023.
OK: click on the "Troubadouring Now!" page and watch something right now! Meet my doppelganger at Tempelhof airfield, guess what song I sing to bless Kornelia + Lily's union and new business, find out who I met at the airport leaving Ibiza, or listen to song captured at the November 4th Gentle Warrior Ceremony in Berlin…

Enjoy and I hope to offer a LOVEstream gig from my island home here in December.
Jont  X