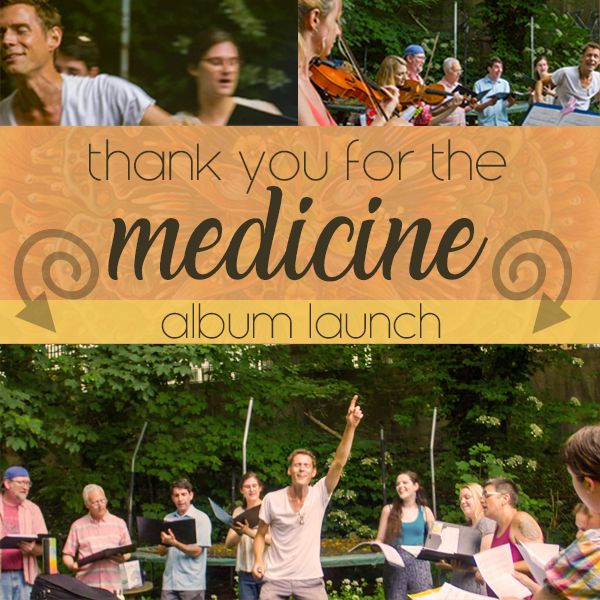 Hey there folks!
How are you doing? Hot days here in humid Halifax, but loving it…..finally summer has arrived.
…
SOLSTICE CONCERT JUNE 21ST
The longest day is almost here - a time many of us remember for when we went to Glastonbury or some other beautiful festival.
This year I have been invited to offer one of my Gentle Warrior Ceremonies as part of The Soulstice Spirit Festival.
If you are at home alone or feeling isolated, I think this will be a really nice way to connect on this special day. The one on June 21 will last a couple of hours and starts 1 pm AST / 5 pm GMT.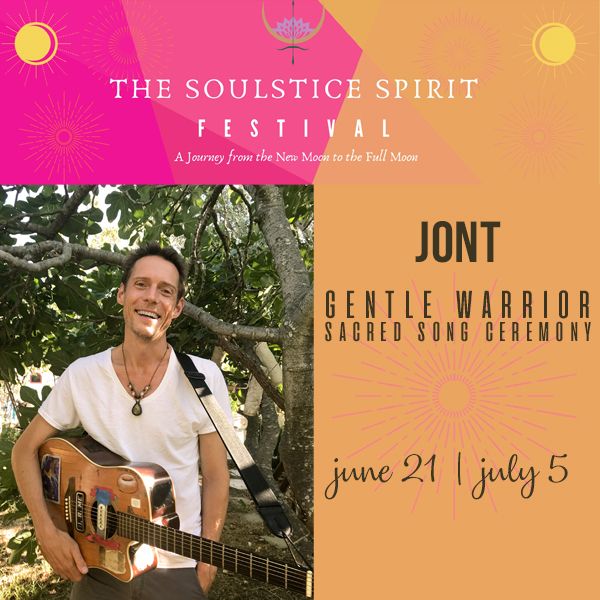 …
THANK YOU FOR THE MEDICINE ALBUM LAUNCH GIG
And with summer we also have the arrival of a BRAND NEW ALBUM….yes, just one week to go until THANK YOU FOR THE MEDICINE is officially launched and streamable across all platforms. 
To celebrate this and also the loosening of lockdown here in Nova Scotia (10 people now allowed to congregate), On THURSDAY JUNE 25TH at 7 pm AST / 11 pm GMT The East Mag is collaborating with me to promote a livestream ALBUM LAUNCH GIG.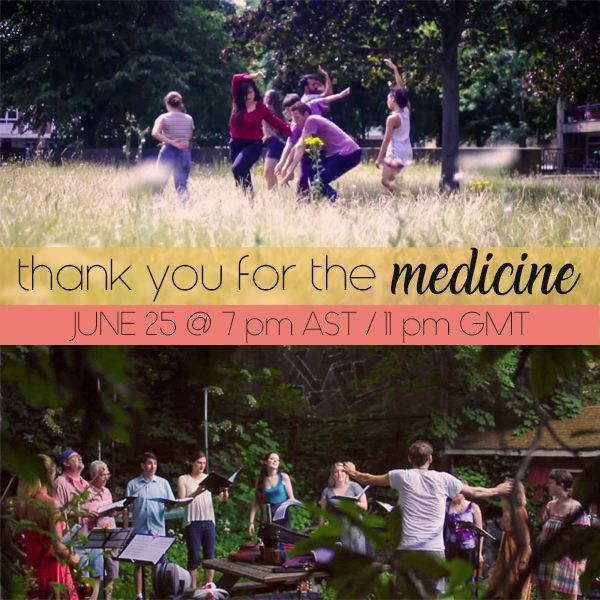 It will feature me playing songs from the album and other faves with a REAL LIVE 8 PERSON CHOIR! Yes we are finally allowed to play music together again. So….don't miss it!
It will be FREE and up on The East Mag Facebook page, the Jont Music Facebook page and also (if we get it right) embedded on the front page of jontnet.com. I can't wait to sing with some of the members of the choir who sang on the album again and to play a gig for you all…. 
…
MY NEW ALBUM - why is it free until the day of release?
Until the date of release (June 26th), I am offering it completely for FREE as a download, so you can have your very own copy and not have to rely on a streaming platform.
---
You can pick it up, along with Vanni Mangoni's extraordinary album artwork here. 
---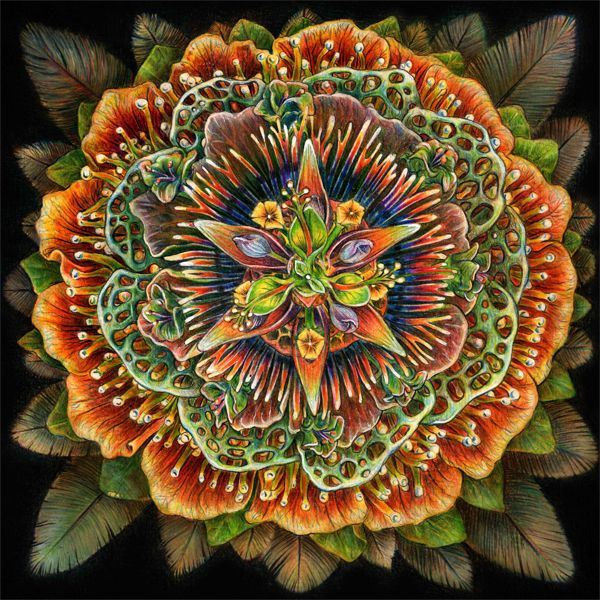 WHY AM I DOING THIS? Because I love it so much and I want you to experience it in the best way possible and so few people ever get round to buying the download.
Believe me, almost no-one buys music anymore, they just stream it, often with adverts. And it's so much nicer to have an album as your own, when you want it, never to be taken away when you stop your account with Apple or Spotify, never to be interrupted by adverts.
So go get it while you can. It also happens to be my best album yet (Damn! You're the one who's meant to say that, I always get that wrong, but you know me by now….)

…
THE VINYL DREAM
"Yes, yes, free this, free that. When can I actually give back in some way for all this beautiful music!" I hear you saying….(yes after all the years of meditating my interior monologue actually comes up with great stuff like that….)
Well you know how I was saying I want you to experience the album in the BEST way?
Well I also want you to hear it in the best way too. I personally feel that is through listening to it on vinyl. The entire experience is so different…..taking the record out, putting it on the player, the music you are hearing coming from physical grooves, not a collection of binary numbers. It's a different sensation. We all know it is. And I actually this time NEED YOUR HELP to make it happen.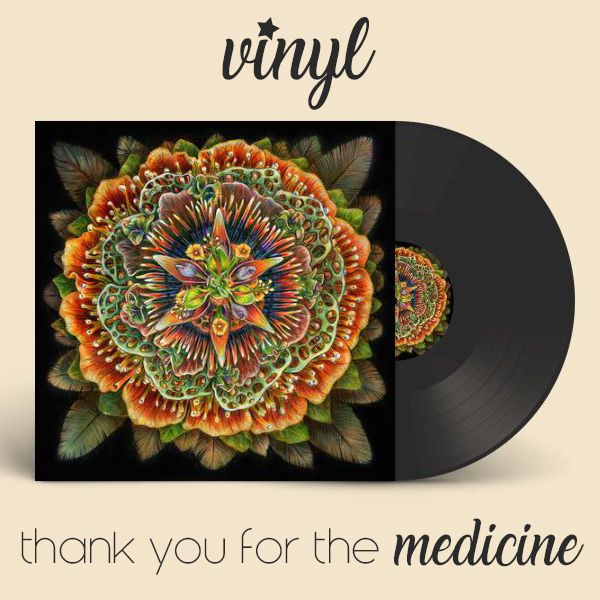 I am collaborating with a vinyl crowdfund platform called Diggers Factory. I need about 150 of you to sign up for a vinyl version of Thank You For The Medicine to make this happen. And you have about 40 days left to do so. I am going to nag you. I really REALLY want to make a vinyl record. Let's see if there are some of you out there who also want one! It's on for $17.60 USD (about 14 pounds) … please go and sign up straight away and help this dream of mine become a reality….
---
FIND OUT MORE & SIGN UP HERE
---
Alternately, if a long-term supporter out there would like to help sponsor this limited print run and donate a larger sum to go towards the print run, or even the full sum (you never know!) then please be in touch directly with me. I will happily plaster your name across the cover or get a bench dedicated to you on Hampstead Heath…. !!!

 
…
VANNI'S ARTWORK
My dear friend Vanni Mangoni (who also happens to be an incredible artist) has designed the stunning cover art for Thank You For The Medicine. I thought it would be nice to let you know a bit more about how the artwork came about and his process so I sent him a few questions to where he is living in Nicaragua and my friend Lee Lester put this little film for you…. we hope you like it…. and I hope to see you at one of these upcoming gigs and to hear you saying lots of nice things about me and my music in my interior monologue in the coming days and weeks….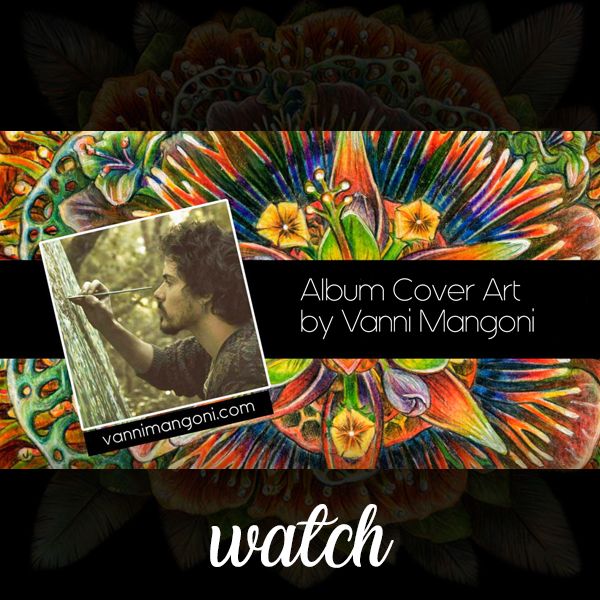 lots of love from Planet Jont XXXXXXXX
...
LETS STAY CONNECTED