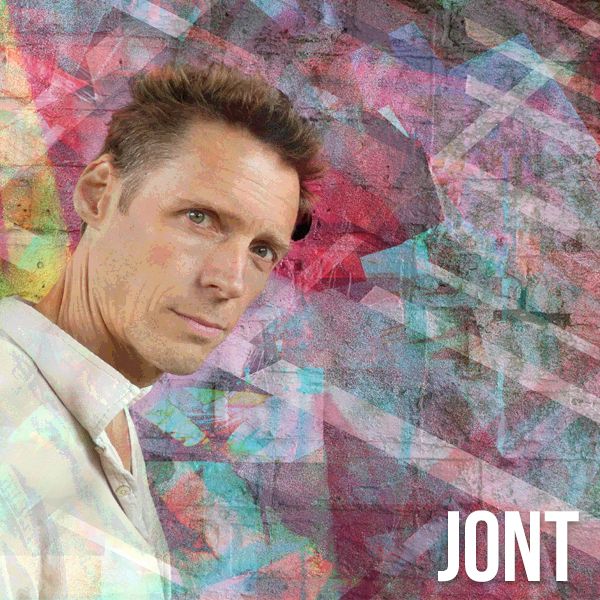 ...
For several decades people warned us a pandemic was coming. However, no-one predicted what seems now a rather obvious repercussion: a global awakening (of varying degree, according to each person's situation) as the response to the virus forced us to step away from our routines and gave us the opportunity, in one way or another, to contemplate and appreciate our existence in ways we had never done.
If we didn't see something that significant coming, then it seems likely that there are more significant twists and turns coming that we also won't be able to foresee. And I don't mean in a doom and gloom kind of way. I think pretty much all the doom and gloom scenarios have been predicted and foreseen ad nauseam. 
*
Recently, have you noticed how little you want to go online? Have you notice how you can barely bother to watch the news, or check your socials? Or if you do, do you feel the life sapping out of you, one beautiful glistening ball of crystallized life-energy at a time, dissolving uselessly in the mists of the trivial, rotating, repeated chatter of the collective mind-monster?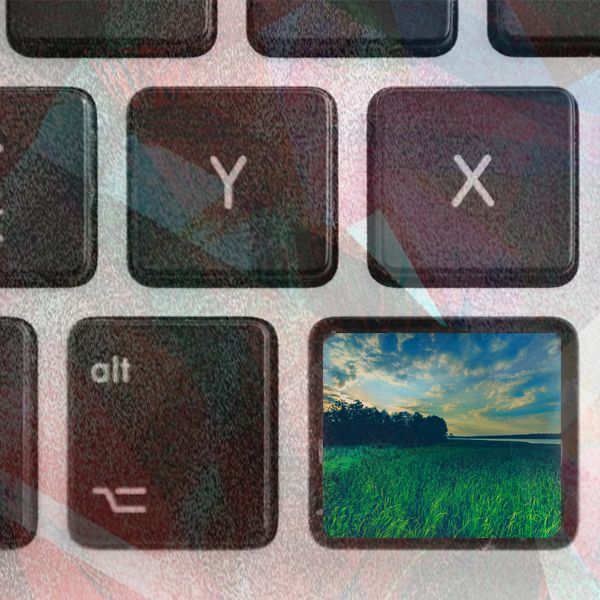 I have begun wondering - perhaps with the sardonic half-smile of the fantasy novelist subtly glimmering on my face - if perhaps the next twist we won't predict will be a global aversion to being on a screen. A sweeping, global revulsion from all things online. Unavoidable. As unavoidable as swatting the mosquito you see on your hand, or drinking a cool glass of water when parched.... we will all, gradually, like dominoes start contracting this most graceful and liberating of human viruses, that forces us to close our Macbooks, power down our iPhones, lose contact with loved ones, stop streamed gigs, not watch or stream films or music.... because we literally have become averse, chronically averse to being online, to being in front of a screen. 
Think how this might derail the 5G / AI world that is both predicted, planned, and "coming to a town near you" along with cyborgs, driverless cars, universal vaccines, no money and a collective feeling of ULTIMATE TERROR that dwells and is created in the dank and fetid crevices of the hearts of all those who refuse to really wrestle with and honour the beauty of their shadow...
*
Someone must have put something in my coffee. Hello there folks!
Quickly in music stuff:
...
VINYL
It seems very unlikely I will be able to make a vinyl record as only about 5 people have signed up to the crowdfund. This isn't disappointing, this is just the way it is. If anyone would like to sign up to the vinyl crowdfund, I think there are about 900 of you who open up this mail (27% of the people who it goes to, not a bad opening rate apparently), so it's feasible that 190 of you could go to the site right now and pay $22 USD and we could all get a vinyl copy of the album.... but unlikely. 
Click on the image to get to the link if you want to make this come true: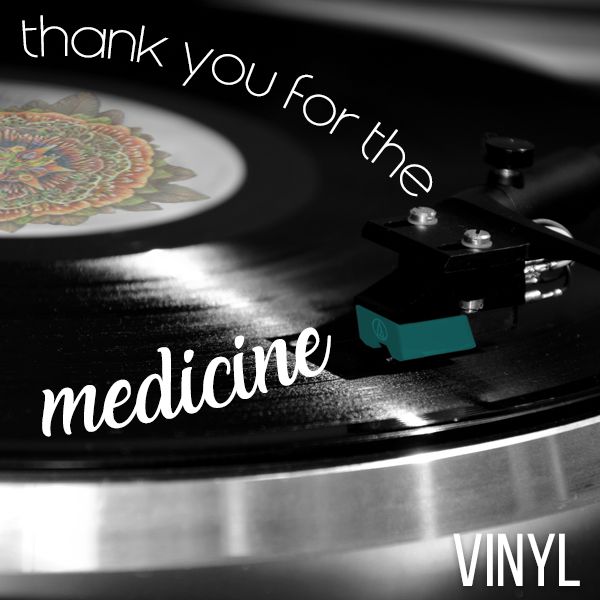 If we don't do it now, perhaps at some stage when my Rodriguez status in a far flung constellation is confirmed, there will be funds for me to simply print up a load of vinyl. However, I'm not sure how my mum will feel about housing more back catalogue in the upstairs room of her house. 😁
...
SHARING
So - there are 900 of you out there who open this mail. Great. Please could each of you tell a couple of your friends about Thank You For The Medicine - in any way.... send them a video, or a link to Spotify or Apple, ask them to join the mailing list.... more people listening to this album means essentially more positive loving vibes connecting to more hearts and the reflection going on and on like a real life Esher drawing but instead of stairs, an endless oneness, an endless flow....so, that really can be helped by YOU.....yes, I know, confronting though it may seem, YOU, the person reading this mail is actually part and parcel of the Jont delivery system.... if the medicine is working for you, and you are loving the album, then share it with some friends.... I really appreciate it... thank you!
Share the following links in socials and in email!
WEB PAGE | "Thank You For The Medicine" 
This page pretty much has it all: shareable links to songs and videos along with bits about the making of the album, links to socials and streaming sites...  
https://jontnet.com/thank-you-for-the-medicine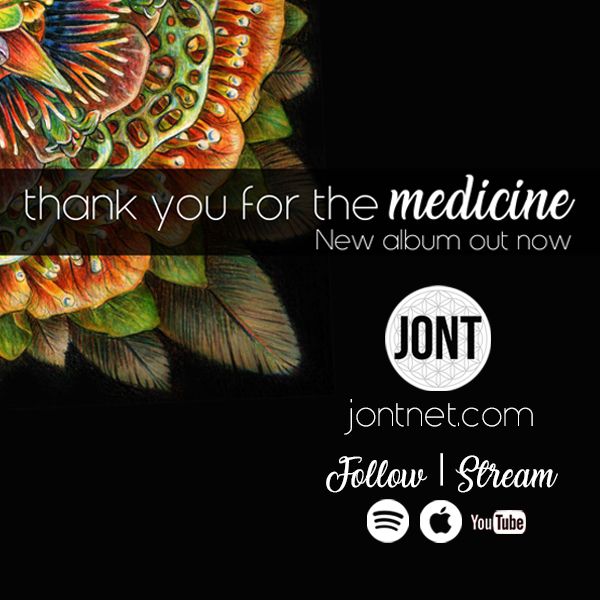 FULL SONGS | Shareable | With Lyrics

https://jontnet.com/track/2398950/thank-you-for-my-happiness

https://jontnet.com/track/2398951/surrounded-by-love

https://jontnet.com/track/2398955/i-think-it-could-be-possible
VIDEOS | Official YouTube

I Think It Could Be Possible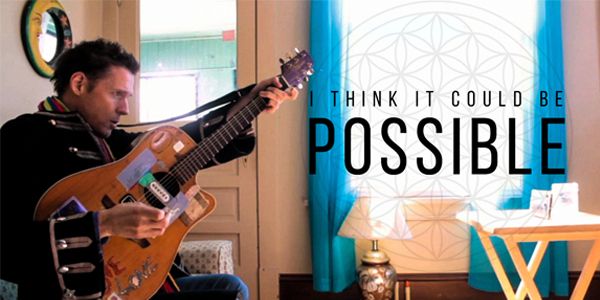 Thank You For My Happiness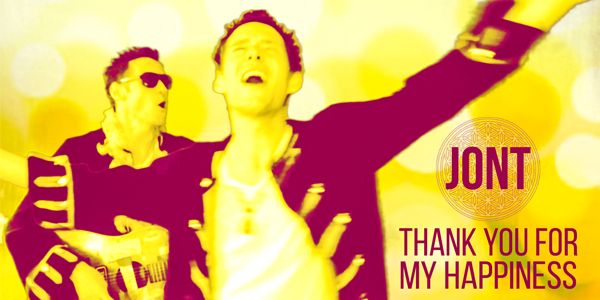 Surrounded By Love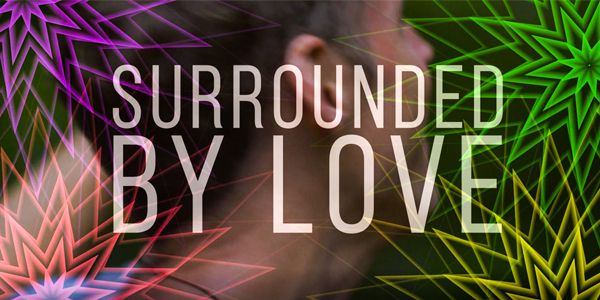 ALBUM STREAMING | Follow & Listen
Spotify
https://open.spotify.com/album/48qiIb9TMdiqu5Vkb6ttpr?si=7jzzzHF_SpmQFQ-44i1BMQ
Apple Music 
https://music.apple.com/ca/album/thank-you-for-the-medicine/1515801100
MAILING LIST | Invite Friends To Subscribe
https://jontnet.com/contact#join-the-mailing-list
...
SUBSCRIBE

There is a trusty band of you out there who subscribe each month...this month I am finally going to do a livestreamed gig for you on Wednesday July 22nd at 9 pm GMT / 5 pm AST / 4 pm EST. If it goes well then we might make it a regular monthly thing, for subscribers. If you are not a subscriber and you want to check out what that would be like, you can do a month for free - and you can get the gig too..... sign up for your free trial below.
A Spoon Full Of Sugar: The Monthly Jont Gig!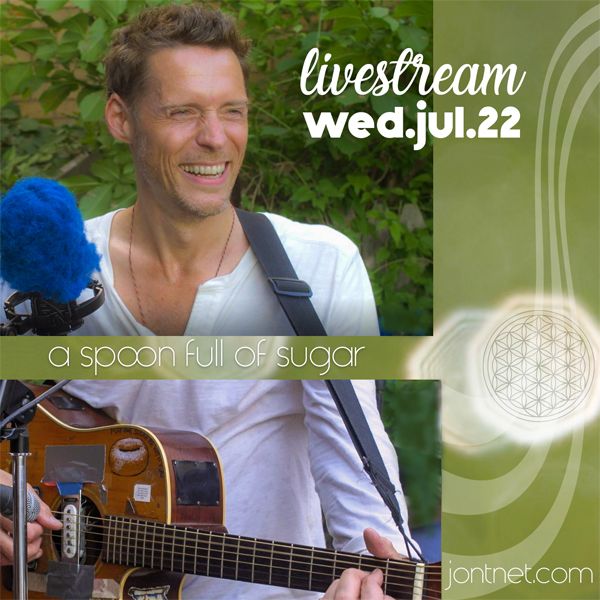 The gig will be available on the JONT website and you get to it simply by clicking the "Special Livestream Events" Subscribers Page .... looking forward to it. 

Subscribers can write in with requests for what I should play…starting now! 
Email Michelle at Michelle.jontnet@gmail.com
...
NEW STUFF TO WATCH IF YOU'RE NOT A SUBSCRIBER
For those who dig the more acoustic, gentle Jont - we made a film of the Gentle Warrior album launch back in December 2018 and it's been available to subscribers for a while. It's a very nice watch / listen.... about an hour or so long and might help you connect if you want to have a meditative little ceremony of your own.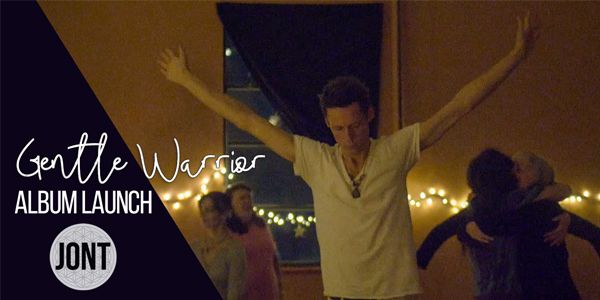 As of Thursday July 16 we are making it free and available to everyone on You Tube and on the website at the Full-Length Gigs page....
See you online and in the world...
Jont XX
 
...
LET'S STAY CONNECTED