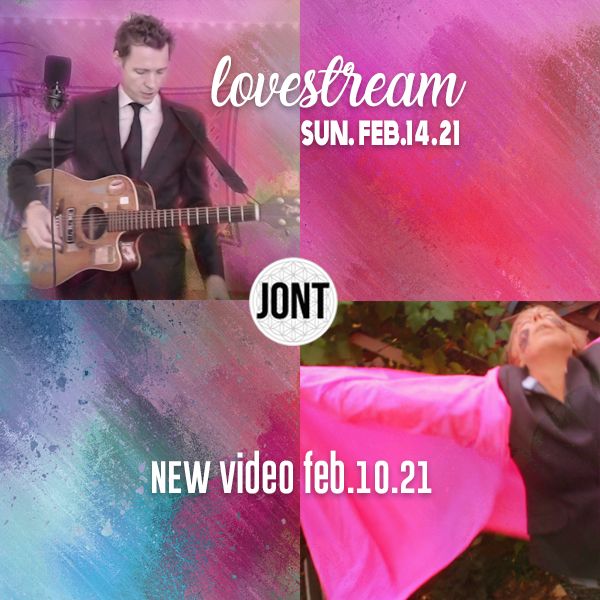 ...
On February 10th we release one of my favourite songs and best videos from Thank You For The Medicine, namely "Step Into The Fear".
Read all about it and be among the first to watch it at the preview link below. 
...
VALENTINE'S LOVESTREAM
 
On Feb 14th I am looking forward to a VERY SPECIAL VALENTINE'S CONCERT. Seeing that I was single for most of my life, I know what it's like to be single on Valentine's Day. I also know what it's like to be in love and as you know I have a few songs about it.
Single or partnered, I am going to be connecting to the inner love and sharing it with you all - subscribers get in free (login and watch HERE), and for the rest of you there is a small fee...as there should be! The best things in life aren't free! ;-)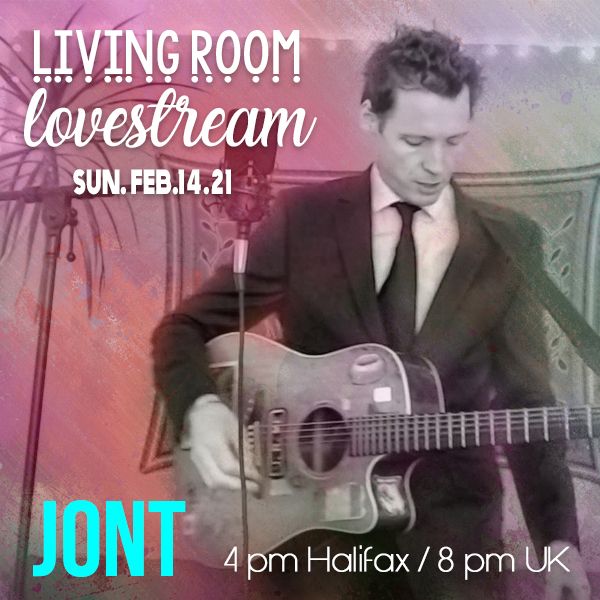 **Purchase a $10 Ticket HERE. 
There's no better time to become a monthly subscriber. Details (along with how to sign up for a month's free trial subscription) are HERE.

Oh and if you have a Valentine's request, then let me know in advance so I can be sure to practice it: jont@jontnet.com.
...
SNOW DAY FUN
Here's a short clip of Old Traveller (with a Metta reflection at the end) from the recent February "Snow Day Lovestream".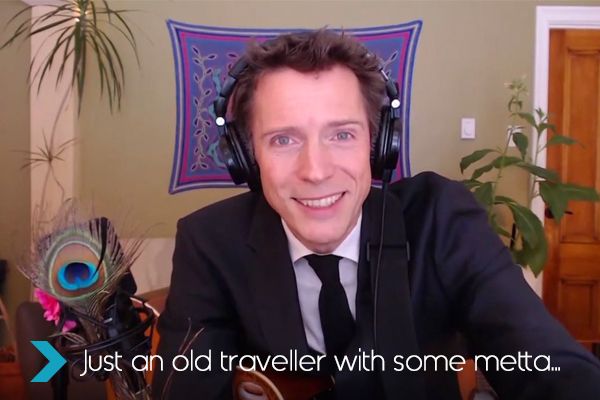 ...
FEATURED VIDEO / EVERY TUESDAY
 
And finally, EVERY TUESDAY from now on we will be posting a new video of some sort on the front page of the site, something Michelle thinks is fun to watch from somewhere over the years....so make sure you check the website now and again as there will be a new one up on the front page every Tuesday starting FEB.09.... 
 
See you on Feb 14th... XX Jont
...
STEP INTO THE FEAR / VIDEO
 
When it came to doing the video for "Step Into The Fear", I knew I wanted to do something special. Having worked with Jeep Jones on two of last year's videos ("I Think It Could Be Possible" and "Thank You For My Happiness"), it seemed a good idea to try another one with him and this time I really wanted him to let rip and do whatever he wanted to do. As is the way with Jeep, he had strong instincts from the get-go and immediately suggested we involved his sister, Natalie Morin, a dancer of some considerable note who lives up the road from his place in Moncton.
Despite the sweetness and the uplift of the gorgeous production of the song, the ballast that allows it to soar is in its shadow. And those feelings of anxiety, loneliness, despair, doubt are playfully and subtly brought out by Natalie's choreography. Rather like a character from a weird dream, Natalie struggles to move around the cluttered confines of her interior space attached to what is it? a screen? a bed? Until finally, having waited long enough, like the butterfly that must emerge eventually, she is propelled by an inner force down the stairs and out in to the street of action, movement - where she can flow, surrendered to the natural joy that is her birthright. All the elements of great clowning combine with understated precision and a charming lack of ostentation and an abundance of child-like wonder to create a timeless space for this euphoric song to live in. 
Watching it back again now I couldn't be happier that the song has this amazing choreographed video to go with it, bringing out the more subtle hues of its meaning. Many thanks go to Jeep and his partner Peggy who helped with the editing and of course to Natalie Morin for her stellar performance and choreography.

WATCH Step Into The Fear – Click on the image below.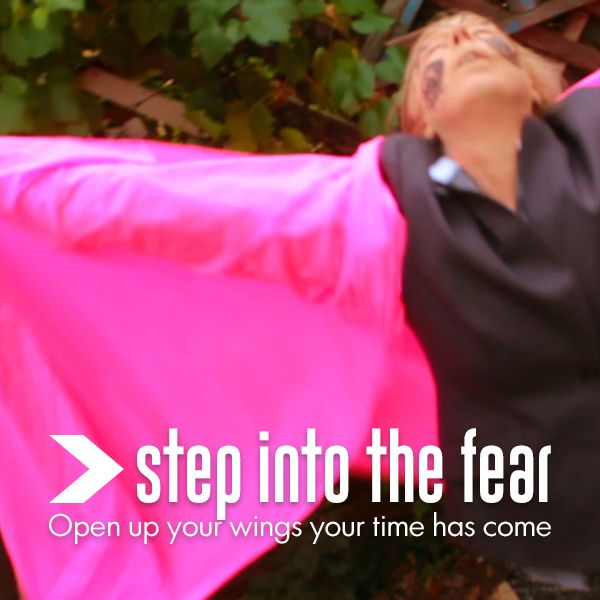 ...
LET'S STAY CONNECTED